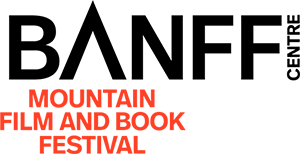 Banff, Canada
Banff Mountain Film and Book Festival
October 28, 2017 - November 5, 2017
The annual Banff Mountain Film and Book Festival is a programming-driven, competitive event bringing the best films and books on mountains and the spirit of adventure from around the world to the mountain town of Banff, Alberta, in the heart of the Canadian Rockies. The Festival provides an opportunity for filmmakers and writers to meet and exchange ideas through the provision of seminars, workshops, on- demand screening facilities and social gatherings, and gives appreciative audiences access to the world's best mountain films and literature.
Other relavant activities:
Banff Mountain Film Competition, Banff Mountain Book Competition, Banff Mountain Photo Essay Competition, Banff Mountain Film Festival World Tour, Banff Adventure Filmmakers' Workshop, Banff Mountain Photography Resisdency.
Festival director: Deb Smythe
Head programming: Joanna Croston